From the twitter thread
Problems can be roughly organized in hierarchy of complexity. The insight here is that you can't solve lower-tier problems while using solutions on higher-tier level. For example, if your university doesn't support you because of bias and xenophobia, you will not be able to solve that problem by "sciencing" harder or being smarter.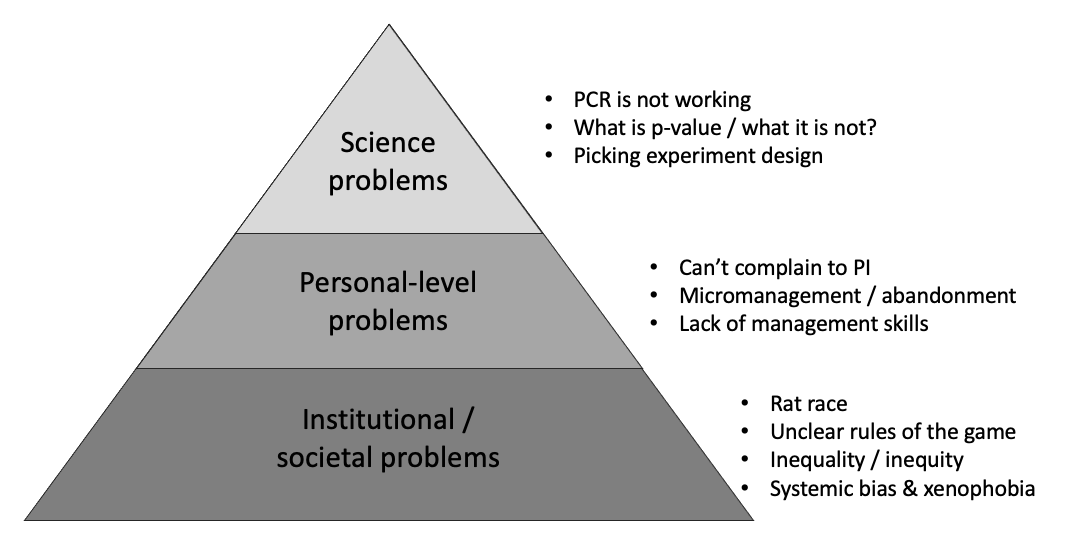 The bottom line is not that we can't improve things from top-down, but it is much harder to do. Problem needs to be addressed on appropriate level.